More Baku-London flights to be performed
27 September 2012 [20:18] - TODAY.AZ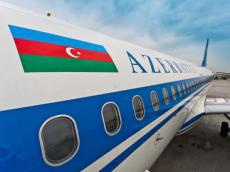 From October 28, Azerbaijan Airlines (AZAL) will increase the number of Baku-London-Baku flights, AZAL reported.

The company says at present, the flights are implemented on Tuesday, Thursday and Saturday. From October, the flights will be implemented in daily regime: "At present, minimum price of ticket for Baku-London-Baku flight makes AZN 545. the flights are implemented by Airbus-319 airliners".
/
APA
/
Views: 630
Connect with us. Get latest news and updates.