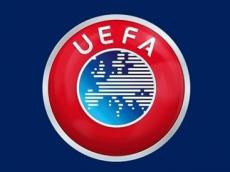 UEFA has approved the new Nations League tournament which will replace most international friendlies from 2018, the governing body has announced, The Independent reported.
The new tournament, which will feature promotion and relegation and will allow an extra chance to qualify for European Championships, received unanimous support from UEFA's 54 member associations.
"We accept and respect that all UEFA member associations have agreed to create a new competition," said Wolfgang Niersbach, chairman of UEFA's national teams competition committee.
"This is a big step for national teams in Europe and we hope that fans will support the new format."

/Trend/