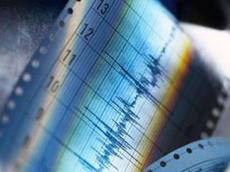 Representatives of Schlumberger, the leading oilfield services provider, on Friday visited Seismic Service Center of the Azerbaijan National Academy of Science.
The employees of the company were briefed on the results of seismological, geophysical and geochemical researches carried out in Azerbaijan. The sides also discussed cooperation between the Schlumberger and Azerbaijan's Seismic Service Center. Darko Spahic, the advisor of "Schlumberger" on geological researches and Yekaterina Solokha, technical expert on geophysics presented their packet programs.
Schlumberger Limited is the world's largest oilfield services company. Schlumberger employs over 115,000 people of more than 140 nationalities working in approximately 85 countries. Its principal offices are in Houston, Paris, and the Hague.
Schlumberger was founded in 1926 by French brothers Conrad and Marcel Schlumberger as the Société de prospection électrique. The company recorded the first-ever electrical resistivity well log in Merkwiller-Pechelbronn, France in 1927. Today Schlumberger supplies the petroleum industry with services such as seismic acquisition and processing, formation evaluation, well testing and directional drilling, well cementing and stimulation, artificial lift, well completions and consulting, and software and information management. The company is also involved in the groundwater extraction and carbon capture and storage industries.
/
AzerTAc
/