Georgian president to visit Estonia
20 January 2010 [13:27] - TODAY.AZ
The Georgian leader will meet with his Estonian counterpart, PM and speaker in Vilnius on Jan. 20.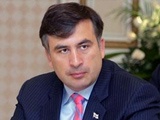 A joint press conference will be conducted after the meeting of the two Presidents.

On Jan. 21, Saakashvili will deliver a speech in the Foreign Ministry of Estonia. The report will be devoted to foreign policy.

The President will be accompanied by Nikoloz Rurua, Minister of Culture,
Baker
Kvezereli,
Minister of Agriculture, and Nino Kalandadze, deputy Foreign Minister.

/Georgia Times/

Views: 2208
Connect with us. Get latest news and updates.