Activists of a number of Estonian public organizations campaign against Georgian President Mikheil Saakashvili's visit to their country.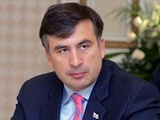 They believe this visit can pose danger for Estonia's national security.
Estonian police was sent an application mentioning supposed delinquencies connected with the arrival of the Georgian leader.
Saakashvili will pay an official visit to Estonia on Jan. 20.
Public organisations of Estonia believe that arrival of Saakashvili is encroachment on security of the top officials.
Activists believe the President of Georgia is an authoritarian dictator, violently defying human rights and, as the head of state, he's a participant of mass killings and genocide against people of South Ossetia.
/Georgian Times/