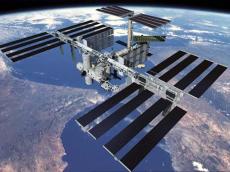 By  Trend
One of the goals of Turkey is to send astronauts into space, and this task is planned to be realized after the country creates a national space agency, a source in the Turkish government told Trend May 22.
The source stated that currently work is underway to create a national space agency. "The creation of the national space agency in Turkey is one of the most important priorities for the Turkish government."
Turkey will allocate $6 billion for creation of the national space agency, scheduled for 2023.
The project to create the space agency is the second biggest undertaking in Turkey after the construction of a shipping channel in Istanbul.
The national space agency will have a territory of 500 hectares, with 100 hectares planned for the construction of a special center for development of space technologies. The agency's headquarters will be located in Ankara.