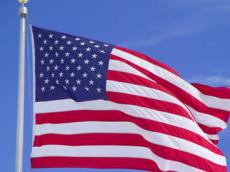 The US added to the black list another 20 Russian officials, ITAR-TASS reported.
It was announced today by the representative of the US administration after the statement of President Barack Obama to impose additional sanctions against Russia.
Head of the US administration also told that he had signed a decree that gives the opportunity to take punitive measures against key sectors of the Russian economy.
The black list includes: Chairman of the Federation Council, Viktor Ozerov, deputy chairman of the Federation Council Vladimir Dzhabarov, Vice Speaker of the Federation Council Yevgeny Bushmin, Federation Council member Nikolai Ryzhkov, deputy speaker of the State Duma Sergei Zheleznyak, State Duma deputy Sergei Mironov, Federation Council member Alexander Totoonov, first Deputy Chairman of the State Duma Oleg Panteleev, State Duma Speaker Sergei Naryshkin, head of the Federal Drug Control Service Viktor Ivanov, the head of the GRU Igor Sergun, head of the Russian presidential administration Sergei Ivanov, his first deputy Alexei Gromov, president assistant Andrei Fursenko, the head of "Russian Railways" Vladimir Yakunin, head of the presidential administrative department Vladimir Kozhin, businessmen Gennady Timchenko, Arkady and Boris Rotenberg, Yury Kovalchuk, as well as the bank Russia.

/Trend/