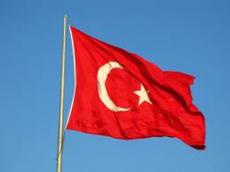 The Turkish Minister of Development Cevdet Yilmaz said that per capita income in Turkey is $10,500, Hürriyet newspaper reported on Monday.
According to the minister, Turkey's goal is to increase GDP per capita to $13,000, which is an important benchmark if it is to appear in the list of wealthiest countries.
According to Yilmaz Turkey can reach this figure already in 2015 - 2016.
"Economy of Turkey has grown from $ 230 billion to $ 800 billion during recent ten years," Yilmaz said.


/Trend/