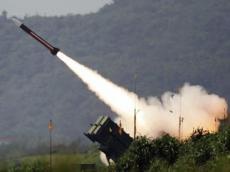 NATO has completed the deployment of Patriot air-defense missile systems in Turkey, NATO spokesman told RIA Novosti on Monday.
"The deployment has been completed, all systems are activated," the agency's interlocutor said.
He said that on Friday the second of two batteries delivered from the U.S were put on duty close to the city of Gaziantep in the south of Turkey.
In late November 2012, Turkey formally requested air-defense missile systems from the alliance.
The United States, Germany and the Netherlands agreed to supply batteries. NATO decided to install missiles on December 4.
Air-defense missile systems provided by Netherlands were installed close to the province of Adana, the German missiles close to the city of Kahramanmaras.
/Trend/