There is hope, but there is no confidence, that the forthcoming parliamentary elections in Azerbaijan will be held democratically, the rapporteur on Azerbaijan, the deputy from Switzerland, Andreas Gross told journalists at the briefing, staged on 5 July after the Parliamentary Assembly of the Council of Europe (PACE) monitoring committee sitting in Baku.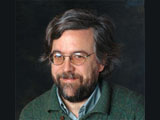 Deputy chairman of the PACE monitoring committee, Mrs. Severince, the PACE co-rapporteur on Azerbaijan, Andres Herkel, the PACE rapporteur on the Nagorno Karabakhconflict, David Atkinson, as well as the leader of the Azerbaijani parliamentary delegation to PACE, Samed Seyidov took also part in the event. (Trend)
Andreas Gross noted as the negative fact that during the discussions of supplements and changes to the Election Code at the Milli Mejlis (Parliament), recommendations of the CE Venice Commission have not been taken into consideration. The same concerns the proposals of the oppositional parties on the change of the election committees' composition. He noted that they are concerned over the unequal formation of the electoral commissions' composition.
The co-raporteur noted that the fate of the elections will be defined not in the capital city, but in the regions, therefore they will visit the regions of Azerbaijan.
Another co-rapporteur of the PACE monitoring committee, the Estonian deputy Andres Herkel noted, that some problems in the human rights field still exist in Azerbaijan and among them he emphasized the ban for holding rallies. As confirmation of his words he gave the example: the oppositional parties planned to hold rally on 2 July in 17 regions, but only 4 of them took place. Furthermore, the co-rapporteur voiced discontent by the delay of the Public TV operation, the absence of political debates between the authorities and opposition, and etc.
The PACE rapporteur on the Nagorno Karabakh conflict, David Atkinson noted the necessity to involve the representatives of Parliaments of Armenia and Azerbaijan to negotiations, held within the OSCE Minsk group.