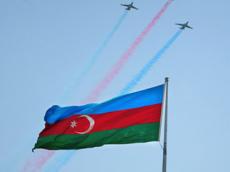 The representatives of Azerbaijani armed forces will participate in several events of NATO, according to a message from Azerbaijani Defense Ministry.
On February 3-6, the Polish capital of Warsaw will host the NATO Training Synchronization Conference, as well as, Oberammergau (Germany) will host a course on the assessment of ground forces readiness on February 3-7 in line with the individual program, signed between NATO and Azerbaijan.
Bulgarian capital of Sofia will host the final conference of "Saber Guardian-2014" teachings on the basis of the Azerbaijan-US work plan.
/Trend/