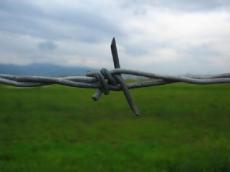 By AzerNews
A meeting of the commission on the delimitation of the borders between Georgia and Azerbaijan will be held in the near future, Head of the State Committee for Land and Cartography of Azerbaijan Garib Mammadov told reporters on Sept. 10.
He said that a number of documents will be discussed during the meeting.
"Documents relating to the delimitation require a special study by the various governmental organizations, therefore they must be re-scanned," Mammadov said. "Most of these documents remain from the time of the Soviet Union. At the same time an appropriate measurements are being held in the border strip."
Mammadov said that the date and time of the meeting have not been yet defined.
According to him, new materials must be provided to hold a meeting on delimitation of boundaries between the two states.
The length of the border between Azerbaijan and Georgia is 480 kilometers. About 280 kilometers have already been agreed at the level of state commissions.
Kazakh, Agstafa, Tovuz, Samukh, Gakh, Zagatala and Balakan regions of Azerbaijan borders Georgia.
Some segments of the Georgian-Azerbaijani border remain controversial. For example, there is no agreement in the place near the David Garedji monastery complex. The Georgian side claims that the historic monument is located on the territory of Georgia and Azerbaijan also challenges this territory. The state border between Azerbaijan and Georgia actually divides monastery into two parts.