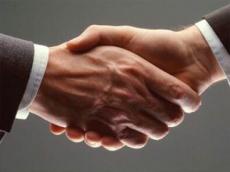 Azerbaijan and Lebanon have discussed prospects for the bilateral cooperation as Azerbaijani Ambassador to Lebanon Mahir Aliyev met former president of the country, leader of the Kataeb Party Amine Gemayel.
The sides discussed the Azerbaijan-Lebanon relations, as well as developments in the Middle East and Caucasus regions.
Aliyev said that Azerbaijan attached great importance to the bilateral and international cooperation with Lebanon, noting there is huge potential for expanding relationship between the two countries.
The ambassador gave an insight into the ancient history and culture of the country, calling Azerbaijan one of the leaders of Islamic World for its traditions and cultural development.
Ambassador Aliyev also briefed the former Syrian President on the history and consequences of the Armenia-Azerbaijan Nagorno-Karabakh conflict.
Speaking of the Armenian aggression against Azerbaijanis, the ambassador also recalled UN declarations which call Armenia to withdrawal its troops from the Azerbaijan's occupied territories.
The Ambassador also informed Amine Gemayel on the Azerbaijan's rapid development, and its worldwide projects.
Amine Gemayel hailed the rapid development of Azerbaijan.
They also exchanged views on other issues of mutual concern.
/AzerTag/