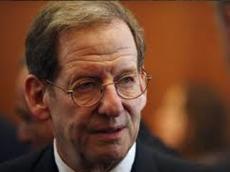 On Thursday, U.S. Ambassador to Azerbaijan Richard Morningstar met with heads of a number of political parties in Azerbaijan.
The meeting focused on the socio-political situation in the country and a number of other issues, the U.S. Embassy told Trend.
Morningstar conducts periodic meetings with representatives of political parties and civil society institutions, the report said.


/Trend/