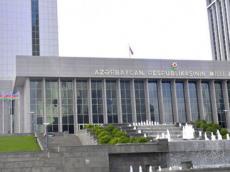 The Azerbaijani Parliament has criticized Turkish President Abdullah Gul's congratulating Armenian counterpart Serzh Sargsyan on the occasion of his re-election as the Armenian president.
"An opinion was voiced that the congratulation was expressed as a sign of courtesy," speaker Oqtay Asadov said at a plenary session of the legislative body today. "It is necessary to pay attention to the fact that no matter how many signs of politeness may be expressed to Armenia, it uses this in other purposes. One must not aggravate the issue. It is necessary to consider it from other perspective."
The Turkish President has congratulated Armenian counterpart on his re-election.
/Trend/