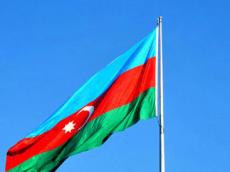 The embassy of Azerbaijan to Belgium found out that one of travel agencies offered tours to the occupied lands of Azerbaijan at the exhibition held in Antwerp.
Sovjet Reizen agency is specialized at organizing tours to the post-Soviet countries.
The agency`s website posted information on travels to Armenia including Nagorno-Karabakh region.
The embassy sent a letter explaining the current situation around the Armenia-Azerbaijan conflict over Nagorno-Karabakh.
The embassy said Azerbaijani lands including Nagorno-Karabakh and surrounding territories were occupied by Armenia.
The embassy said tours to the region are dangerous in terms of security, and the Belgian Foreign Ministry posted the information warning its citizens against travels into the area.
The agency was informed about the Azerbaijani government`s position and advised that if tours are organized, it will stall cooperation with Azerbaijan and agencies` workers will find themselves in the persona non-grata list.
These actions prevented such provocative steps.
The information on Nagorno-Karabakh tour was removed from the site as of January 23 and from the brochure with participation of the embassy employees.
/AzerTAc/