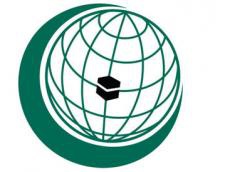 At the conference of the Parliamentary Union of the Organization of Islamic Countries (PUOIC) the parliamentarians will discuss occupation of Azerbaijani lands by Armenia.
On January 17-23, Azerbaijani parliamentarians Govher Bakhshaliyeva, Mirkazim Kazimov and Sabir Rustamkhanly will be visiting Sudan to take part at the events expected within PUOIC conference.
The conference is said to have eight plenary sessions. The event is also to focus questions as usage of modern technologies for peace, protection of the Near East from nuclear weapon, support for Sudan, solidarity and unity among the Moslem countries, as well as security issues.
/AzerTAc
/