BP will restore roads and irrigation canals which it damaged in Samukh region of Azerbaijan.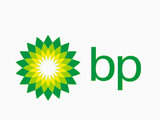 According to Novosti-Azerbaijan, Irshad Abbasov, coordinator of the public organization "Network of Civil Control" on the Western region, announced that he had agreed with BP oil consortium for conduction of works for restoration of roads and irrigation canals, damaged in Chobanablally village of Samukh during the construction of the Baku-Tbilisi-Ceyhan oil pipeline.
On the whole, BP worked carefully in the western region, restoring fertile soil, damaged while laying the pipeline.
Artesian wells were drilled with the help of the consortium. At the same time, there were a number of local shortcomings later discussed by I.Abbasov and the officers of BP Department for Public Affairs. In the result of the talks, the company undertook to eliminate all the shortcomings, indicated by the "Network of Civil Control".
According to Abbasov, local residents are not active enough in a fight for their rights. Moreover, differences in the compensations for lands for oil pipeline laying became the reason for which the residents of the region who got more money from the consortium separated from other residents. The same was observed among local NGOs as well, Abbasov complaints.