International Bank of Azerbaijan (IBAR) intends to open its office in Dubai.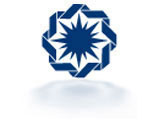 IBAR spokesman Rauf Agayev told APA the office will be converted to a subsidiary in future.
He added the bank also plans to open offices in Luxemburg and New York.
International Bank of Azerbaijan has two subsidiaries –IBAR-Moscow and IBAR-Georgia, and offices in London and Frankfurt. The Bank has 35 branches in Azerbaijan.
The State owns a 50.2% controlling stake of the AZN 59mln authorized capital of the Bank.