The Confederation of the Azerbaijan Labor Unions has sent its proposals to the Government on compensating people for the price hike in the utilities and fuel.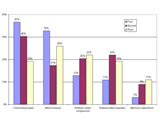 The Confederation Officer Chingiz Tagiyev told the APA that the increase of basic pensions and living wage have been proposed to the government.
"Minimum salary, subsistence level and basic pension benefits should be increased corresponding to the price rise," he said.
He said that the Government didn't discuss the price rise with the Confederation, but it should have done.
He noted the Confederation wants the Government to enlarge the package of consumer goods and services while the package contains 200 kinds of goods and services.
By the law on subsistence level, the Government reconsiders the consumption package every three years.