The joint-stock commercial «Bank of Baku» started implementation of the project on funding tourism within the project "Consumer Crediting".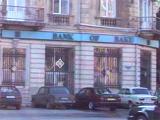 A new campaign aimed at financing of tourism gives the potential customers the opportunity to get a loan of $3000, the bank told Trend.
The lending term is up to 12 months. Apart from this, the customer has the opportunity to pay the amount and loan interests commencing with the second month. The system will enable the customers not to bother about the loan payment during the holidays.
The clients will get 10% discounts from the price of the holiday voucher given that the vouchers are bought at the travel agencies, which are the bank's partners. Besides the discount, the customers get also the opportunity to receive plastic cards free of charge (in case the amount of loan exceeds $1000), 25% discount of the price for leasing the deposit box and the opportunity to receive the insurance policy with the discount of up to 10%.