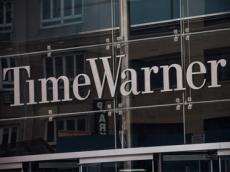 Time Warner Inc will not have to worry about any overtures from Twenty-First Century Fox for the foreseeable future.
"As you know, yesterday, we walked away. This is our resolute decision," Fox Chairman and Chief Executive Officer Rupert Murdoch said in a rare appearance on the company's conference call late Wednesday.
Murdoch, conceding defeat, was further explaining the company's rational for pulling its bid on Tuesday.
Fox Chief Operating Officer Chase Carey backed up Murdoch and went further: "Let me be clear, we are done ... We have no plans to pursue any other third party content company as an alternative to Time Warner."
Earlier, Time Warner Chief Executive Jeff Bewkes, speaking on the company's own earnings conference call, also weighed in on the scuttled Fox bid, which the CNN and Warner Brothers studios owner had aggressively resisted, as well as the merits of megadeals in general.
"I would just encourage everybody to look at all sides of the issue when contemplating the benefits and risks of putting very large companies together," Bewkes said to an analyst.
Indeed, since taking the helm of the media conglomerate in 2008, Bewkes has trimmed down Time Warner - shedding properties like AOL (AOL.N), Time Warner Cable (TWC.N), and Time Inc (TIME.N) - and making it an attractive target for acquisitive-hungry rivals.
Bewkes said he feels that Time Warner is already at scale, especially for its studio business Warner Bros which he described as the "biggest producer of content in the world" to its collection of cable networks which also dominate.
"We are not lacking something we need," he said.
Time Warner needs to show it can go it alone after fiercely refusing to engage in talks with Fox, which offered to buy it in a deal for about $80 billion and would have created one of the world's largest media companies with two major studios, a bevy of cable networks and pay-TV channel HBO.
Time Warner reported higher-than-expected quarterly profit on Wednesday and boosted its share buyback program by an additional $5 billion.
"When faced with a hostile takeover bid, Time Warner did exactly what they should have done. They crushed the numbers," wrote Michael Nathanson with MoffettNathanson Research in a note to investors.
The strong results and shareholder-friendly measure could not prevent Time Warner's stock from sliding. The shares closed down 13 percent at $74.24 - well below the $85 per share offer from Rupert Murdoch's Fox.
Time Warner said it will host an investor's day in the fall to unveil more details about its long-term strategy.

/Reuters/