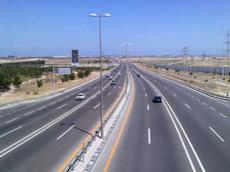 Availability of alternative roads is the main factor to create paid highways in Azerbaijan.
The head of the Transport Ministry's "Azeryolservice" JSC (construction and reconstruction of highways) Javid Gurbanov told journalists on Saturday.  
According to him, legal base is needed for creation of paid highways, as well. Law on paid roads has been accepted in country, but work on documents for its execution has not been completed yet. 
In the world, as Gurbanov notes, creation of the paid roads is practiced through participation of private capital or partial attendance of the State. 
Widening and increasing lines of the third Baku ring highway can be pilot project on construction of paid highways, added Gurbanov.
Translated by M.M
/Trend/