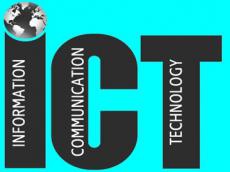 By AzerNews
Results on forming a consortium of Azerbaijani and European research institutes (RI) for further cooperation in joint projects in the field of ICT will be announced in April 2014.
The news was announced by Head of Regional Information Technologies Academy (RITA) Tofig Babayev.
The forming of the consortium will promote Azerbaijani scientists' developments in the world market, Babayev said.
"Creating a consortium jointly with European companies will allow Azerbaijani scientists to obtain the right to participate in tenders of the European Union on funding researches and innovations within the framework of the Horizon 2020 program," Babayev noted.
Babayev said about 40 meetings were held for the creation of a consortium with the research centers of the European Commission, and preliminary agreements were reached with about ten European institutions.
"We hope that European scientists will be interested in Azerbaijani projects, and Horizon 2020 program contributes to holding researches with the financial support of the European Commission," Babaev added.
Azerbaijan presented 15 research projects in the field of ICT, including projects of the Institute of Cybernetics, Research and Training Center of the State Social Protection Fund, the National Aerospace Agency, and Azerbaijan State Economic University, as part of the Great Connect Grow exhibition held in Lithuania in November, 2013.
Among projects presented at the exhibition were projects on monitoring the status of the cardiovascular system with a mobile phone, intellectual systems for monitoring and diagnosis of poisoning by toxic substances, and condition monitoring and selection of the best ways for laying main oil and gas pipelines.