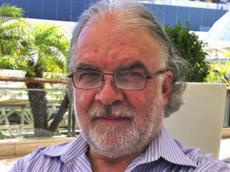 Senior editor of the English service of
Trend
Agency
By the looks of the security line-up to the Sochi Winter Olympics one would think that Russia and the United States are preparing for a full-scale war rather than a sporting event.
Russia is deploying:
-- state-of-the-art S-400 missile systems, able to shoot down planes flying overhead, including passenger planes that may have been hijacked.
-- submarines patrolling in the Black Sea.
-- about 40,000 armed security personnel.
-- its famous elite force, the Spetsnaz.
-- drones flying overhead with live cameras allowing security personnel to monitor all angles of the Olympic village.
The United States is deploying:
-- two U.S. warships that will remain on standby throughout the Games, patrolling just of the Russian coast.
-- U.S. warplanes will be on full alert in undisclosed airfields within proximity of the Russian coast and the Olympic city and ready to scramble at a moment's notice.
-- also standing by are at least two international security firms with airplanes, armed security personnel, (usually former special forces types who know their stuff and have years of experience in real battle situations).
-- contingency plans to evacuate the 200 or so American athletes from the village.
-- some reports say that FBI agents will be - or are probably already - on site to provide protection for the members of Team America.
-- U.S. State Department is reported to plan sending security officers with the U.S. team.
-- and that what we know at this moment. No doubt other countries are also sending their security experts.
Invasion? Resumption of the Cold War?
With all this military preparation one would image that the Russians are getting ready to repel a major offensive or that the U.S. is gearing up for one.
Neither. These measures are all part of preparations for the Winter Olympic Games to be held in Sochi, Russia, Games that will be held under the threat of potential terrorist attack.
Islamist terrorist groups operating in the North Caucasus have threatened to carry out attacks during the Games. Russian security forces are currently looking for three women, suspected to be heading towards the Olympic venue and who could be suicide bombers. The women, usually wives who have had their husbands killed by Russian security forces, are known as Black widows.
A massive security sweep is currently underway by Russian counterterrorist forces.
"We will try to make certain that the security measures are not intrusive or too conspicuous, so they are not too noticeable for the athletes, the Olympics' guests or journalists," Putin said. "But at the same time, we will do our utmost to ensure that they are effective."
Russian authorities have established a large security zone around Sochi, deployed thousands of extra police and troops, and are spending billions of dollars to keep the games safe. While the world's attention will be focused on the sporting events and which country goes home with the most gold over the next few weeks, governments and security specialists will be focusing on what goes on behind the scenes.
For Russian President Vladimir Putin the greatest victory will be to walk away from the games with no incidents.
(Trend senior editor Claude Salhani, a specialist on terrorism affairs will report periodically on security issues leading up to the Winter Olympic Games that will be held from Feb. 7 to 23 in the Russian resort city of Sochi. Elchin Mehdiyev contributed to this report.)