Konchiro Matsaura, the UNESCO General Director, will visit Azerbaijan from 23 to 27 August 2005, Misir Mardanov, the Azerbaijani Education Minister, told Trend.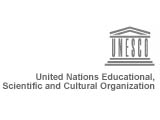 The Azerbaijani Education Minister presented an official invitation to the UNESCO General Director during the visit to Paris, the UNESCO headquarters last week. The talks in Paris focused on problems of Azerbaijan in the sphere of education, UNESCO's opportunities in assisting the resolution of problems, Mardanov underlined.
According to the Minister, during the forthcoming visit Matsaura will sign a memorandum on the development of cooperation between UNESCO and Azerbaijan.