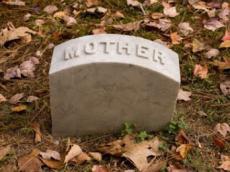 By AzerNews
The birth of a baby is an exciting event that brings much joy and delight to the parents, their relatives and friends. Babies inspire parents to hope for a brighter future. They also give new meaning to their parents' lives.
So, young parents should brace themselves for the birth of their baby some months earlier. But regretfully this point is not taken seriously in most cases.
First of all, they need to learn the basics of child psychology. To this end, they should read relevant books. Having prepared accordingly, the parents would know well what they should do when their babies are born. For example, they would know how to develop the intellectual abilities of their infant.
Modern medicine has come a a long way to help women deliver healthy babies, however, in some cases the science remains silent because it has no way out to offer. In 1995 for every 100 000 births in Azerbaijan there were 83 deaths. That figure dropped to 26 in 2013. This is certainly a good start, but there is still a long way to go.
So, what are the main reasons behind mothers' death during childbirth? What are the main preventive measures?
Nature remains unpredictable during pregnancy, delivery and postpartum period. Maternal mortality refers to the death of women during pregnancy and childbirth. "Some of them die during the 42 days that follow the birth," according to the Internet web-site Saving Mothers Giving Life.
The facts that some mothers mistrust doctors and do not consult them about childbirth planning leads to undesirable outcomes. Skilled care before, during and after childbirth can save the lives of mothers and their newborn babies.
Maternal deaths can be prevented by some simple, effective and low-cost intervention, even in the countries with limited resources.
Earlier, the spokesperson of Azerbaijan's Health Ministry, Anar Gadirli noted that maternal deaths have decreased in Azerbaijan over the past years.
The main reason behind the deaths, according to the spokesperson is that most don't seek medical help.
He also noted that only in rare instances, problems occurs because of carelessness of doctors.
"This issue is investigated by Assistant Commission of Birth. If I am not wrong, nine doctors were retired last year. This year there have been dismissals, as well," Gadirli stressed.
Certainly, this issue has been the cause of concerns among pregnant women.
Azerbaijan is still grappling with a certain number of deaths during childbirth. So, the country's Health Ministry is working hard to bring the number down.
Doctor Adil Geybulla noted that maternal and child deaths require a comprehensive investigation.
"In the past years, this type of information was not publicized. But now the internet allows public access to such information," Doctor Geybulla said.
Every day, approximately 800 women die of preventable causes related to pregnancy and childbirth worldwide.
Between 1990 and 2013, maternal mortality worldwide dropped by almost 50 percent, according to the World Health Organization (WHO).
Experts of WHO note that globally, there were 289 000 estimated maternal deaths in 2013. This index showed a decline of 45 percent from 1990.
As much as 99 percent of all maternal deaths occur in developing countries.