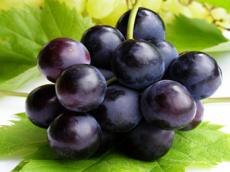 By AzerNews
Grape harvest in Azerbaijan as one of the main wine producers in the Caspian Sea region has been steadily on the rise since 2005.
The data released by the country's State Statistics Committee show that in 2005 some 79,700 tons of grapes were harvested in Azerbaijan. In 2013, this figure amounted to 154,100 tons.
A significant growth is also observed in the sown area of grape. In particular, some 9,600 hectares of area was allocated for the cultivation of grapes in 2005, while this figure amounted to 16,100 hectares in 2013.
Experts believe this rapid growth is related with the adoption of the Law on Viticulture. This document paved the way for inflow of investment of this sector of economy. The investment, in turn, led to the growth of both sown area and production of grapes.
Azerbaijan has an ancient history of grape harvest, which is proven by archeological findings in different regions of the country. Azerbaijan has all the natural conditions -mountainous terrain and close location to the Caspian Sea- for the development of grape harvest.
However, a prohibition law adopted by the Soviet leadership in 1985 on vine production destroyed the viticulture industry in Azerbaijan. Before the adoption of this law, the country produced about two million tons of grapes per year, which provided 40-45 percent of Azerbaijan SSR's GDP.
The State Statistics Committee's data show Azerbaijan used only 165,080 tons of grapes in 2013. Some 63,890 tons (38.7 percent) of them were used in the production of wine, while 94,977 tons were consumed as food.
Local grape varieties in Azerbaijan include White Shani, Derbendi, Nail, Bayanshire, Gamashara, Ganja Pink, Bendi, Madrasa, Black Shani, Zeynabi, Misgali, Khindogni, Agdam Kechiemdzheyi, Tebrizi, and Marandi.
Among the grape varieties used to produce Azerbaijani wine are Pinot Noir, Rkatsiteli, Pinot Blanc, Aligote, Matrassa, Podarok Magaracha, Pervenets Magaracha, Ranni Magaracha, Doina, Viorica, and Kishmish Moldavski.
Experts believe that demand for grapes and its production will continue to grow in Azerbaijan in the future as well. If the processing plants are established, this will pave the way for growing production of grapes in Azerbaijan.