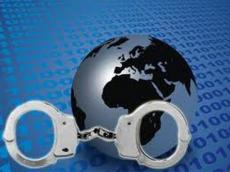 Serious reforms have been implemented in Azerbaijan to combat cybercrime, chairman of the Azerbaijan Legal Reforms Center Anar Bagirov told journalists.
Bagirov noted that jurists are very active in fighting cybercrime in Azerbaijan. Azerbaijan joined the Council of Europe`s convention on cyber crime in 2009. "Concurrently, very serious reforms have been conducted in the country to combat cybercrime."
The chairman said that fight against cybercrime is the pressing issue in the world.
"The increasing number of Internet users drives the cyber threats up. Every year, such crimes claim 500 million victims around the world. Azerbaijan aligned its national legislation with international standards."
"President of Azerbaijan Ilham Aliyev signed the order on establishment of the Information Technologies University on February 1. The Azerbaijan-2020: Vision into Future Development Conception envisages serious measures to address cyber threats," he added.
/AzerTAc/