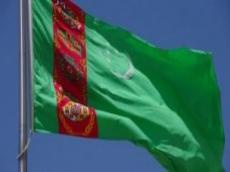 By  Trend
Turkmenistan has been elected as a member of the UN Economic and Social Council (ECOSOC) for 2019-2021, the Turkmen Foreign Ministry said in a message June 14.
This decision was made during the 96th meeting of the 72nd session of the UN General Assembly.
ECOSOC is one of the main UN structures. Its purpose includes the settlement of international problems in economic and social areas, as well as in healthcare, culture and education.
The Commission for Social Development, a member of ECOSOC, was established in 1946 and is the central forum for discussing international economic and social problems and working out policy recommendations for member states and the UN system based on the reports of 11 UN funds and programs.
ECOSOC consists of 54 states elected by the General Assembly for a period of three years.
Eighteen countries are annually elected from regional groups, which on January 1 replace the countries with the expired term of office.
The scope of activities of ECOSOC includes promoting economic and social progress, including improving the standard of living and full employment of the population, development of ways to resolve international problems in the economic, social and healthcare spheres, promotion of international cooperation in the field of culture and education, creation of conditions for universal respect for human rights and fundamental freedoms.