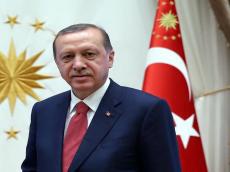 By  Trend
In 2018, 36 million tourists are expected to visit Turkey, President Recep Tayyip Erdogan said, Turkish media reported April 16.
Erdogan also did not exclude a possibility that this figure can reach 40 million people by the end of 2018.
"Turkey has a great tourism potential. Tourism is among the important sectors for development of the country's economy," Erdogan said.
Earlier, Turkish Prime Minister Binali Yildirim said Turkey expects the number of tourists visiting the country to be over 30 million in 2018.
According to the report, over 2.988 million foreigners visited Turkey in January-February 2018.