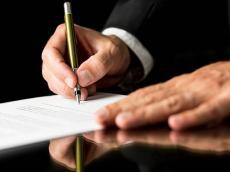 By Trend
Kazakhstan and Russia signed an agreement on cooperation in scientific research and nuclear energy developments as part of the 61st annual regular session of the International Atomic Energy Agency (IAEA) General Conference in Vienna, the Kazakh Energy Ministry reported.
The sides also signed the protocol to the agreement on cooperation and mutual calculations at utilization of nuclear ammunition between the government of the Republic of Kazakhstan and the government of the Russian Federation dated January 20, 1995, approved by the resolutions of the government of the Republic of Kazakhstan.
Moreover, a bilateral meeting with representatives of the European Atomic Energy Community was held.
The issues on the main areas of cooperation in the peaceful use of nuclear energy, in particular, on nuclear safety, development of nuclear technologies, scientific and technical cooperation were discussed at a high level.