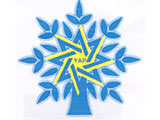 The U.S. Department of State's statement on the parliamentary elections is contrary to the views of the international observers, who monitored the elections in Azerbaijan, New Azerbaijan Party (NAP) Deputy Executive Secretary, MP Mubariz Gurbanli, said to the party's offficial website.
The preliminary statements of the OSCE and the Council of Europe state that the presence of all political parties in the elections is ensured, he said. Azerbaijan held the parliamentary elections Nov. 7. The voter turnout hit about 50.14% (roughly 2.48 million voters) in Azerbaijan, the Central Election Commission (CEC) Elections Information Center reported.
The CEC reported that 690 candidates are running for the parliamentary elections. Parliamentary elections in Azerbaijan are held by the majority system in 125 constituencies. Previous parliamentary elections were held in November 2005.
/Trend/