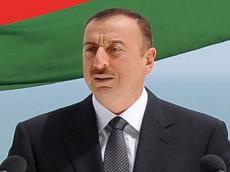 Italian online magazine East Journal has published an article about a visit of Azerbaijani President Ilham Aliyev to Greece in June.
The article notes that the observed recent economic stagnation in Greece, which is one of the countries through which the Trans-Adriatic Pipeline (TAP) pipeline transporting Azerbaijani gas to Europe will pass, creates the need for expansion of ties with new partners.
The article stresses a number of agreements were signed during President Ilham Aliyev's visit to Greece. The document associated with the purchase 66% of shares belonging to the Greek gas network - the DESFA company by the State Oil Company of Azerbaijan takes a special place among them.
Recalling Greek Prime Minister Antonis Samaras`s visit to Azerbaijan in May, the author stressed that this visit was important in terms of the discussion of the TAP project. The opportunities to build stronger partnerships and expanding economic relations between the allies will be created as part of the TAP for all parties.
The full text of the article is available at: http:
//www.eastjournal.net/grecia-a-caccia-dei-capitali-azeri-e-del-gasdotto-adriatico/45118
/AzerTAc/