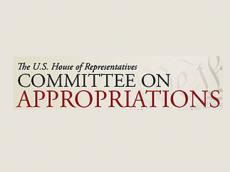 The United States House of Representatives Committee on Appropriations has removed 'Aid to Nagorno-Karabakh' phrase from its Fiscal Year 2015 State and Foreign Operations Appropriations Bill.
Every year the Armenian lobby appeals to the House Appropriations Committee to include the separatist Nagorno-Karabakh regime among its recipients of foreign aid ($5 million). Thanks to the efforts of the Azerbaijani side the proposal was declined for the year 2015.
The bill totals $48.3 billion in both regular discretionary and Overseas Contingency Operations (OCO) funding. This total is $708 million below the fiscal year 2014 enacted level and $277 million below the President's request for these programs. Within this amount, OCO is funded at $5.9 billion and will support operations in Iraq, Afghanistan, and Pakistan, as well as stabilization and humanitarian efforts in areas of conflict around the globe.