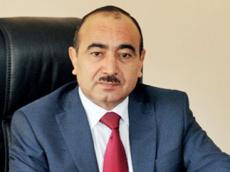 The attempts of holding illegal protest actions in Azerbaijan will be further prevented, Head of Azerbaijani Presidential Administration's Social and Political Department Ali Hasanov told media today.
He was commenting on the attempts of a group of individuals to hold a protest action in the city center on March 10.
"The country has the legislation on freedom of assembly, human rights and freedom," he said. "It is permitted to hold all activities within this legislation. The venues are allotted to conduct them. But illegal actions are prevented and will be further prevented."
/Trend/