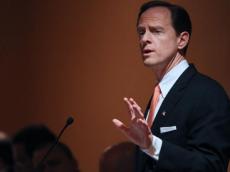 U.S. Senator for Pennsylvania, Pat Toomey, has joined some of his colleagues in condemning the Khojaly massacre.
In his reply letter to US Azeris Network, Senator Toomey said hundreds of ethnic Azerbaijani civilians were killed by Armenian forces on February 25-26, 1992.
"According to Human Rights Watch, the Khojaly Massacre was one of the largest losses of civilian life during the Nagorno-Karabakh War. I strongly condemn the targeted killing of unarmed civilians during war. Specifically, I understand the need in commemoration of the Khojaly Massacre," he said.
/AzerTAC/