A man has found his long-lost father after successfully searching for him on Facebook.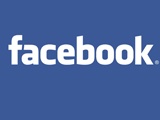 Andy Spiers-Corbett, 39 had not seen his dad, Graham, 61, since he was 2 years old, and both men had failed in past attempts to find each other, the Peterborough Evening Telegraph reports.
Spiers-Corbett, from Barlestone in Leicestershire, said: "I've searched for him before but had always been unsuccessful. I tried Friends Reunited, MySpace, I even went through the phone book once and never found him.
"It has always been in my mind, constantly. Sometimes it just pops into my head. I just didn't have a history, it felt like it needed to be done."
He added: "I had tried before on Facebook but no-one came up, but when I tried this time there were about 15 Graham Corbetts.
"I looked through them all and there was a few I thought could be him, then his face popped up and my heart started pounding, there were tears in my eyes and I knew it was him. It was like looking at myself when I'm 60."
After he contacted his Evington-based father, the two men arranged to meet. Spiers-Corbett said: "It's absolutely unbelievable, I've been looking for him for so long."
/Digital Spy/