Iran is interested in purchasing of Azerbaijani gas beginning from 2008 and currently the State Oil Company of Azerbaijan holds talks with the Iranian side on the issue.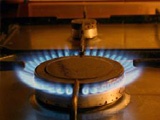 The due announcement was made by Azerigaz president Alikhan Melikov during a press conference today, Day.Az reports. According to him, the transportations will be carried out by Azerigaz.
Azerigaz has already initiated preliminary works to ensure these supplies in case of reaching an agreement. Our technical capacities envision supply of 1.5-2 million cubic meters of gas per day", Melikov said.
He reminded that gas has been supplied via Iran to the Nakhchivan Autonomous Republic since October of 2005 and the same volume is later returned to Iran. "The said mechanism will not change, we speak about additional supplies", Melikov noted.
/Day.Az/