Azerbaijan will launch a number of new military enterprises this year, a source in the government said.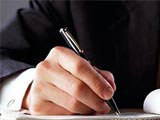 The producing enterprises, based in regions of the country, will assemble military weapons and vehicles by agreements with Pakistan and Belarus.
Negotiations are also ongoing with Turkey.
Under the agreements, armored personnel carriers, infantry fighting vehicles and small-caliber weapons will come off the assembly line in Azerbaijan in the nearest future.
The source said negotiations are under way with several companies to produce military electronic and communications devices.
Azerbaijan's Defense Ministry refused to comment on the issue.
/APA/