March 13-14 the EBRD will host a conference bringing together the heads of Multilateral Development Banks, high-ranking government officials and senior corporate executives who will discuss concrete initiatives to combat climate change in a partnership between the public and private sectors.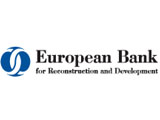 Throughout its areas of activity, the EBRD is steadily increasing its operations outside of the national capitals and main cities, a trend reflected in the Bank's decision to hold its Annual Meeting in May 2007 in Kazan, the capital of the Russian Republic of Tatarstan.
The EBRD, owned by 61 countries and two intergovernmental institutions, aims to foster the transition from centrally planned to market economies from central Europe to central Asia, APA reports.