The State Oil Company of Azerbaijan (SOCAR) could resume oil deliveries to Russia through the Baku-Novorossiisk pipeline in the second quarter of 2007, SOCAR's head said Tuesday.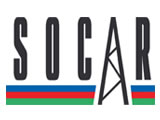 Commenting on prospects for oil deliveries along this route, Rovnag Abdullayev said: "The prospects are normal," adding that oil of the Azerbaijan International Operating Company (comprising SOCAR and a number of BP-operated foreign oil companies) and of other operating companies was being pumped on that route.
Abdullayev said SOCAR was not pumping its oil on the Baku-Novorossiisk route yet because it was refined into fuel oil inside of the country for local thermal power plants producing electricity.
"SOCAR is preparing a program to increase gas production, and in the future, in the second quarter of this year, if we have additional oil, we will resume exporting it on the Baku-Novorossiisk route," he said.
A source in Azerbaijan's government said in January that SOCAR suspended crude deliveries to the Russian Black Sea terminal, saying it needed more oil to produce electricity domestically, and that energy-rich Azerbaijan will refine the crude, destined for Russia's southern city of Novorossiisk, to produce fuel for thermo-power plants generating electricity.
Azerbaijan's President Ilham Aliyev said late last year that his country was considering reducing oil exports via the pipeline to Russia due to higher prices for Russian natural gas.
Russia was pushing for a gas price of $230 per 1,000 cubic meters for Azerbaijan, which paid $110 last year. Azerbaijani authorities said the price was too high, and refused to buy Russian gas.
Aliyev said Azerbaijan had no other way to ensure its electricity security but to reduce the volume of oil exported via the Baku-Novorossiisk pipeline to Russia. RIA Novosti