"The number of the subscribers of CDMA (Code Division Multiple Access) of Baku Telephone Communication Production Association (BTCPA) exceeds 700," said Beytulla Husseynov, the head of BTCPA.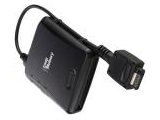 According to Husseynov, one of the priority plans of BTCPA is to expand CDMA network through commission of new base stations. Besides, Aztelekom PA also renders similar services to subscribers in Baku, Sumgayit and Shamakhy, Trend informs.
BTCPA renders these services on numbers with indexation 511, Aztelekom PA - 408. The total capacity on the both indexes comprises 10,000 numbers.
The tariffs for the CDMA services are determined by BTC PA on the base of two tariff packages. The first one includes monthly 300-minutes limit on local calls, while the second is with non-limit use package. Monthly subscriber fee on the first package makes up 10,000 manats, the second one - 50,000 manats. In its turn, the sum on connection to the CDMA number on the both packages comprises 100,000 manats.
Husseynov noted during 2006 the enterprise will update automatic telephone station of analogue type with 176,800 numbers, increase of high-speed internet channels up to 2,500.