The "Huawei" company acting on marketing and analysis researches of the telecommunication market in Azerbaijan since 2001 began installation of the new equipments in "Aztelecom" and Baku Telephone Communication production unions for implementation of application of the new CDMA technologies.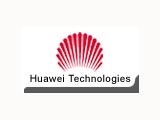 APA was informed from the Ministry of Communication and Information Technologies that it is expected that the equipments will be put into operation in these days in the result of conducted purposeful works.
The company also implemented big projects in different regions of the republic since the beginning of the year till now. About 30 Azerbaijani specialists work in the Azerbaijani representation of the company at present.