(Reuters) - Tbilisi will attempt changing contract with consortium headed with BP about transit of natural gas from Azerbaijan field "Shah Deniz" to Turkey, with aim to increase gas share, fixed by agreement for Georgia, the Minister of energy Nika Gilauri said.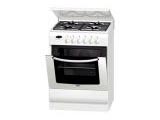 Transit gas contract, signed by Georgia several years ago, will enable the state to receive up to 800 mln cub m. annually, starting from 2010.  Certain part of gas is to be transported free of charge, and another part is to be purchased by Georgia by fixed price.
"Hence it will be very difficult to change something. But we are to attempt", Gilauri said on Tuesday to daily paper Rezonansi".
The minister is dissatisfied, with point that according to the contract Georgia is only the transit country and it is not gas consumer.    
"We want Georgia to be regarded not like the corridor, but like the buyer. We do not require gas free of charge... The point is, (possibly, in new context) to get more process gas (for Georgia)", Gilauri said.
The representatives of the consortium did not immediately comment on initiative of Georgian Ministry of energy.
The first gas from Azerbaijan to the Turkish city Erzerum is to start in the end of 2006. It is expected, field is to yield in the first stage of development 8,5 bln cub. M per year, it is planned to export to Georgia 6 bln cubic m. to Turkey.
Gilauri says, Georgian gas demand in 2007-2008 is to be about three blns  of cubic m. and by 2010 it will be about 4-5 bln.
Presently, the main supplier of gas to Georgia is Russian Gazprom, annual supplies is 1,2 bln cubic m.