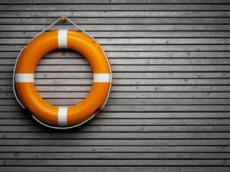 The Azerbaijani Finance Ministry will double the requirements for the minimum amount of the total capital of reinsurance companies from the current 10 million manat to 20 million manat, according to the Finance Ministry's draft decision on determining the minimum amount of the capital required for insurers and reinsurers, posted on the portal of the authorizing documents for business www.icazeler.gov.az.
Moreover, the capital of the insurance company wishing to obtain a license for reinsurance activity must exceed the minimum requirement of 2.5 million manat from March 1, 2014 and five million manat from January 1, 2015.
The insurers must obtain a license for this kind of activity to conduct the reinsurance operations, according to the amendments made to the Azerbaijani insurance legislation in 2013.
There are 28 insurance and one reinsurance (AzRe) companies operate in Azerbaijan.

/Trend/