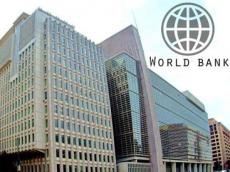 By AzerNews
The World Bank can help the Azerbaijani government in promoting entrepreneurship and expanding business access to funding, WB Baku Office head Larisa Leshchenko told Trend news agency.
Earlier, the bank presented two reports on the issue, pointing out what was deemed as problems in these areas and their solutions.
According to Leshchenko, one of the possible options of the project implementation is to provide one of the Azerbaijani commercial banks with the WB Group's credit line to finance entrepreneurship in the country.
"It will be possible to teach entrepreneurs new skills, approaches and products through this credit line, rather than just deliver the funds," she said. "This will be the most important thing in this project. The project implementation allows teaching many people new instruments."
Leshchenko added that the WB has extensive experience in similar projects, in particular, Agricultural Competitiveness Improvement Project.
The WB Board of Directors has recently approved the project, which aims to facilitate agricultural producers' access to markets by improving sanitary and phytosanitary services, rendering financial services to agricultural enterprises.
The project will contribute to further development of the agricultural business and the food industry through loans for the improvement of technologies, increasing production, and upgrading the phytosanitary and veterinary services.
The project will also contribute to the improvement of the regulatory and institutional framework in the area of food safety and quality.
The WB stressed the low level of Azerbaijani entrepreneurs' aspiration for innovations in a report on entrepreneurship promotion in Azerbaijan.
The report examined the activity of 400 companies created from 2002 to 2010 and operating in 24 areas of the non-oil sector of the country.
According to the report, only 12 percent of companies presented new products and services over the last three years. Moreover, 97 percent of companies do not have any plans in this area for the next two years.
Respondents cited two main reasons that prompted them to do business - the desire to earn more and be the owner of a business.
The report said there are three main obstacles for establishing companies and ensuring their activity, namely, difficulty in raising the necessary funds, initial investments and business partners. Among the legal and regulatory difficulties are the gradually changing tax regulations and legislation on bankruptcy, it said.