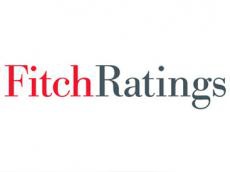 By AzerNews
Fitch Ratings has predicted that Azerbaijan will be able to keep the inflation rate at single-digit level in 2013.
The international rating agency's projections coincide with those of the Central Bank of Azerbaijan (CBA), which also forecasts the figure at 5-6 percent this year, according to Charles Seville, Director of the Fitch Ratings' sovereign group.
"Food prices will have a great inflationary burden in the future," Seville said at the workshop "Azerbaijan Credit Outlook 2013" in Baku on Friday.
Earlier, the CBA said maintaining the inflation rate at five to six per cent is the main objective of monetary policy in Azerbaijan in 2013.
However, recently the International Monetary Fund (IMF) predicted that inflation in Azerbaijan will be at 7 percent by the end of 2013, and average annual rate of inflation will be 3.4 percent.
Seville said the decline in oil production will be offset by non-oil sector growth and the agency expects GDP growth in Azerbaijan at the level of 4 percent in 2013.
According to him, the country's significant investments in the infrastructure and other factors demonstrate that the growth of the non-oil sector is mainly due to state spending.
"Azerbaijan invests 15 percent of its GDP, which is a high index. However, one should stress the improvement in the business sphere," he said.
According to the latest economic survey of the World Bank, economic growth, which is projected at 4.2 percent, will continue in Azerbaijan in 2013.
Forecasts of the WB, the EBRD and the UN show that economic growth in the country this year will be at around 3.5 percent.
Meanwhile, the state forecast on GDP growth rate in 2013 is at 5.3 percent, and the total volume of Azerbaijan's GDP is to reach $71 billion, with 55 percent of the growth expected to be provided by the non-oil economy.
The country recorded a 9.7 percent growth rate in the non-oil sector and its share in GDP reached 52.7 percent in 2012.