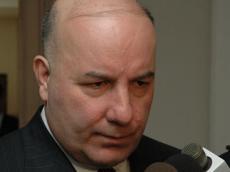 Azerbaijan's currency reserves will exceed $50 billion by the end of this year. This was said by the Azerbaijani Central Bank's administration head Elman Rustamov, during his speech at a meeting of Cabinet of Ministers, which took place recently chaired by Azerbaijani President Ilham Aliyev and dedicated to the total sum of social and economic development within the first nine months of 2012 and future plans.
The country's strategic currency reserves have increased almost by $5 billion since the beginning of the year and are currently at the level of $45 billion.
"Azerbaijan is among 15 first world countries according to his indicators of strategic reserves, which reached 70 per cent of its GDP," Rustamov noted.
He said that during the reporting period the profit from reserve management exceeded half a billion dollars.
"Interest rates are currently very low. Implementation of instrumental, currency and geographical diversification of gold currency reserves has already been launched. The main goal is to increase reliability and management effectiveness of the currency reserves," Rustamov added.
/
Trend
/