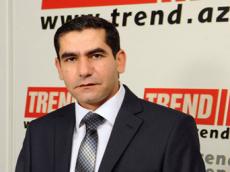 By Dalga Khatinoglu -Trend:
Iran's car exports dropped by over 800 percent in 2013 compared to the year before. However, after an easing of sanctions in the wake of the six-month interim deal with the world powers in Geneva, Iran's car exports increased significantly.
On the other hand, after a 5-year hiatus, Russia received its first batch of Iranian made cars on June 28.
According to the monthly reports of the Iranian Customs Administration, Iran exported around $42 million worth of cars between December 22, 2012-December 22, 2013 (Iran's fiscal year), while the value of exports was $338 million in the previous fiscal year.
Since signing the interim nuclear deal, between January 20 and March 20, Iran exported $43 million worth of cars, more than it had exported in the whole 2013.
Iraq accounted for half of the import of Iranian cars. Azerbaijan accounted for 25 percent. Ukraine and Egypt accounted for the rest.
During the four-month period that ended on May 20, Iran exported over $100 million worth of cars and car parts.
According to ISNA, Iran produced 135,901 cars during March 21-May 22, 2014, a 92.5 percent rise compared to the same period last year.
Before the sanctions were imposed against Iran, the country's car output stood at around one million. But, during the 12-month period that ended on March 20, 2014, the output declined to 737,000, of which 625,000 were passenger cars.
Now, the $2.7 billion Russian car market has made room for Iran to boost car exports.
Iran plans to export 10,000 cars of various models to Russia by 2015, with the vehicles selling each one for $13,000 to $16,000.
The country exported more than 12,000 cars to Russia from 2007 to 2009, but the shipments stopped when Russia adopted stricter Euro-4 emission standards.
The automotive sector is Iran's largest economic sector next to the oil sector. Iran plans to boost its car production to 1.6 million per year by 2016.

Dalga Khatinoglu is specialist on Iran's energy sector and Iran News Service head in Trend Agency